Wednesday 31st August 2011
by Casey King
We all have guilty pleasures. There is no denying that!
Seeing as I'm home bound these days, getting life in order for a two month train trip all about the West coast. I've found a little freedom from thought inside the world of my Netflix queue. Lately, my guilty pleasure has been all wrapped up in this t.v. show called, "Drop Dead Diva." A very girly, a very silly show, that I wouldn't normally indulge in. Yet, I am hooked on the main character, "Jane Bingum," and her style!  A fierce plus size woman, that incorporates classic career wear with eye popping accessories and does it oh, so, very well.
 (Brooke Elliott as "Jane Bingum")
Jane, like myself, knows a good thing when she sees it. The figure flattering sheath dress in plus sizes, doesn't fall short of that list. A major must have trend for Fall 2011!  Sheath dresses are made with the hour glass figure in mind, but don't let that deter you. I just love this dress when paired with a belt, to bring attention to all different shaped waists.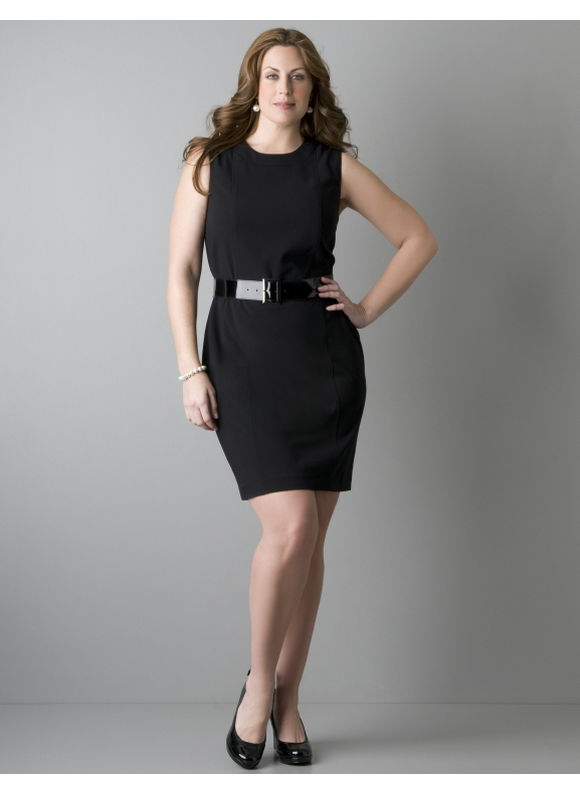 There is one rule in the fashion of our lives. Never say never to something you love! Instead, find a way to tweak it so it works for you, and then flaunt it! Anything is possible with a little creativity.
That's the fun part with this dress trend. You can take a well cut plus size sheath dress, and either wear it alone, or stir up your look with a neutral jacket or cardigan, an smaller purse,  maybe a clutch. Then  dazzle your way up with a few jewels. Wa-la!
This slimming dress is one of those crucial pieces in any plus size woman's wardrobe. When you're feeling classic, you can snatch a vintage clutch and some pearls, keeping it simple! Dinner party, the office, a work function, girl's night out. I just love how versatile this plus size fashion favorite is! I actually picked up my own sheath dress recently. No way could I resist slipping into it for a few photos. This one's a keeper!
 I've been picking up great fall dresses with these new coupons!
Related Posts:
Tags: avenue, dresses, fashion, one stop plus coupon code, plus size, plus size clothes, plus size clothing, plus size dress, plus size dresses, plus size fashion, plus size jacket, plus size sweater, plus size trend, plus size trends, plus size trendy, plus size vintage, plus sizes, plus sizes dresses, style, vintage, woman within